Main content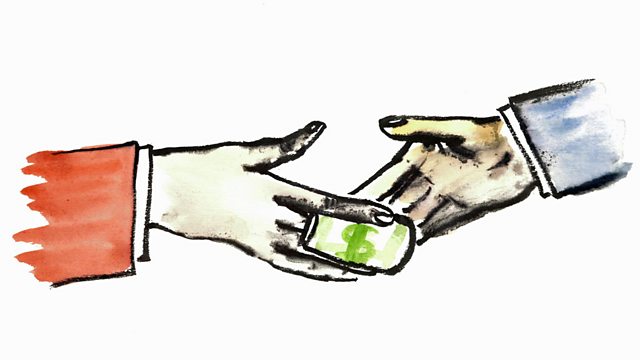 Corruption: where does it begin and end?
Where does corruption begin and end? We discuss the fuzzy line between corrupt practices and the favours that can help oil the wheels of a society.
Shadowy network of power, or friendly offer of help?
This week, The Forum looks at corruption around the world and asks what steps are needed to keep it in check.
Transparency International founder Peter Eigen believes it's time for a new global approach to fighting corruption: bypass reluctant governments.
Sociology professor Alena Ledeneva gives an assessment of corruption in Putin's Russia.
And Mohammed Hanif discusses his new novel which gives insights into the absurdities of corruption in his home country of Pakistan.
Illustration by Emily Kasriel: Corruption - a loaded handshake.