Main content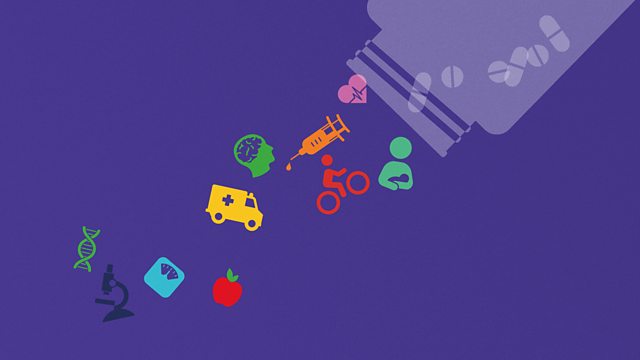 25/01/2012
A court will decide this week whether a group of psychoanalysts are misrepresented in a film about how autism is treated in France. Epilepsy medication in Kenya. Why feeling groggy can help in a test.
AUTISM IN FRANCE
Big questions about the dominance of one approach to dealing with autism are being aired in a French court this week. Le Mur - or The Wall - is a documentary film which compares the psychoanalytic method with the more American behavioural approach. Some of the psychoanalysts included in it want it banned. The brainchild of Sigmund Freud, psychoanalysis is still influential in mental health care in France. It focuses on early childhood and unconscious conflicts. A British psychologist comments on whether the psychoanalysts have been misrepresented and if French children are getting the help they need.
EPILEPSY MEDICATION IN KENYA
In parts of Kenya up to three quarters of people aren't getting the drugs they need to help with epilepsy. It causes the brain's normal electrical activity to be disturbed, leading to recurring seizures – brief periods of altered consciousness. More than 69 million people live with epilepsy around the world, often encountering stigma, and for more than half of them the cause is unknown. In the Kenyan coastal town of Kilifi, health workers are running workshops to educate people about the condition.
OWLS AND LARKS
Are you a morning person or do you love to burn the midnight oil? Scientists classify those two different groups as larks and owls. And depending on the time of day, they perform tasks more or less effectively. But taking a test at the time of day you're feeling at a low ebb isn't always a bad thing. Researchers in the United States have shown that tasks requiring creative or "outside the box" thinking should be done when you're feeling a bit groggy.
Last on
Chapters
A row over a new film on treatments for autism in France

Is a Freudian approach preventing French children with autism from getting the help they need or have psychoanalysts in a banned documentary been misrepresented? A French court decides this week

Duration: 07:47

Three quarters of people with epilepsy don't take the drugs they need in parts of Kenya

Workshops to educate people about the importance of the right drugs for epilepsy are being run in parts of Kenya. It's hoped that they will also reduce the stigma of the neurological condition

Duration: 05:03

And why morning people may be more creative when they're feeling tired

People who prefer mornings - or larks - may do better in tests taken early in the day than owls, who like to burn the midnight oil. But now it seems that some creative tasks might buck the trend

Duration: 03:59

Broadcasts