Main content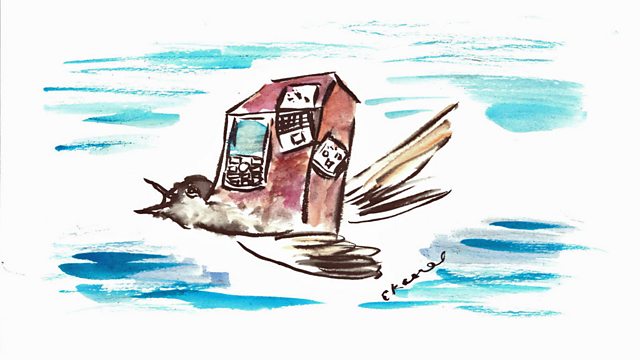 07/01/2012 GMT
With a record one billion people now on the move, what is the meaning of home?
How have globalisation and technology changed what home means for us?
With a record one billion people worldwide now on the move, the poet Ruth Padel suggests that in many ways, home is not a stable concept, instead it is something people are always searching for.
Urban housing and poverty specialist Dr Sunil Kumar looks at how a vision of 21st Century cities without slums has created a difficult balance between home and the workplace for people in the developing world.
And digital anthropologist Stefana Broadbent explores how technology has transformed our homes, leading us to retreat back into the home for our play.
Illustration by Emily Kasriel: Our journey and our devices are our home.
Last on
Chapters
Part 1

Ruth Padel

Duration: 13:05

Sunil Kumar

Sunil Kumar

Duration: 09:55

Part 2 60 Second Idea

Ruth Padel: All domestic cats should be turned into Nightingales

Duration: 05:37

Broadcasts