Main content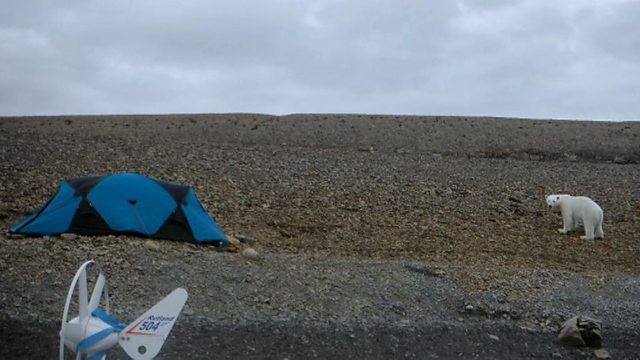 Polar Bear Encounter
Mark Beaumont and Dave Mans discover why it's safer to sleep on the boat than to camp on shore when you're in the Arctic.
Sleeping conditions on board the boat are so difficult because of limited space, that Mark Beaumont and fellow crew member Dave Mans opt to sleep on shore. The expedition leader Jock Wishart has warned everybody about the risk of Polar Bears, but Mark and Dave aren't convinced and decide to camp anyway. They're in for a nasty surprise.
Sea ice at the North Pole is melting and Jock Wishart is attempting to row the Arctic. Joining him is cyclist Mark Beaumont, on board the tiny boat to film the audacious attempt.
Duration:
More clips from Rowing the Arctic