Main content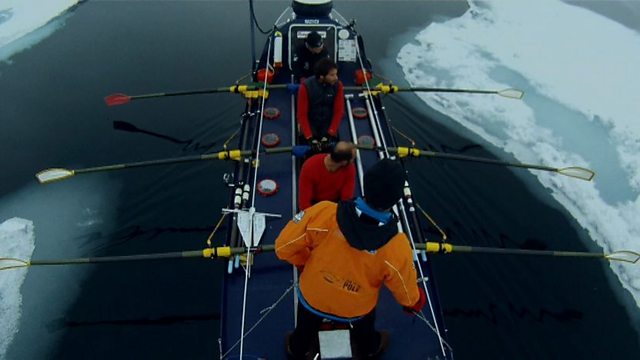 Caught in the Ice
The expedition crew hit the first big ice-field of the trip and for several hours the team have been weaving their way through it – but their luck is running out.
The greatest hazard facing the expedition crew is sea ice. It moves unpredictably with wind and currents and could easily crush the boat if they get caught. The team have hit a bottleneck between two islands where sea ice has jammed into a dense pack. Satellite images warned them that the pack would be there, but the team were confident they would be able to weave their way through it. But now, after several hours, all the open water leads have vanished – and worse, their only escape route back to land is closing fast.
Sea ice at the North Pole is melting and Jock Wishart is attempting to row the Arctic. Joining him is cyclist Mark Beaumont, on board the tiny boat to film the audacious attempt.
Duration:
More clips from Rowing the Arctic