Main content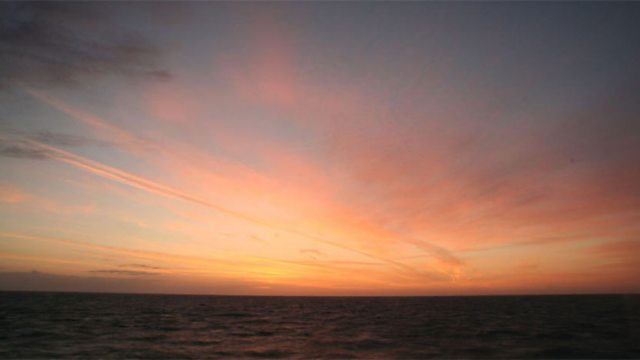 Thought for the Day - Professor Mona Siddiqui
Driving through my neighbourhood recently I've found myself slowing down as I return home in the evenings. It isn't because of the dark or the bad weather but because I'm admiring the beautiful Christmas decorations twinkling inside and outside the houses, ie all of the houses except mine. Here there is no Christmas tree, no glistening lights and no holly and ivy wreaths or garlands on the door; my house looks like the odd one out.
Whatever one says about Christmas having lost its true meaning, becoming too commercial or celebrated as just a cultural phenomenon, there is still something about this time that is inviting, even all consuming. It isn't just that Christmas looks beautiful, how its advertised, packaged and sold but the sense that no other religious festival can quite match up to Christmas. I can't think of any other religious or cultural occasion which seems to feature as much on the global consciousness. Yes, people of different faiths in different parts of the world can be passionate about their own religious celebrations but here in the west, when everyone assumes that everyone else is part of this season, many people continue to be genuinely surprised if you say you don't celebrate Christmas; its as if they feel a little sad for you. Even at school when friends would ask about what celebrating Eid meant, the tentative reply was quite often ` it's the Muslim Christmas.' But without the tinsel tree and turkey, it all rang a bit hollow.
The Christmas period is a holiday for me as well, a time for catching up with family and friends but curiously it can still make me sentimental for what I haven't experienced. I have rarely celebrated any Muslim festival in a dominantly Islamic society where these festivals become a focal point of the calendar and communities enjoy the holiday atmosphere for a few days and for the same reasons. This may be simple sentiment on my part in the whole story of what it means to belong but it remains with me and I am not sure why a small part of me still feels this.
Britain is my home, its cultures, language and opportunities continue to shape me as a person. I have never felt any real conflict living my Islam here and maybe this slight yearning is essentially about living with something which you cannot embrace wholeheartedly. Many of my friends are people who with whom I happily exchange cards and gifts at Christmas but I do almost as an outsider at this time of the year. Perhaps there is no answer to this and the only expectation I should have of myself is to try and be as generous in someone else's celebration as I hope they are in mine.
Duration:
More clips from Today