Main content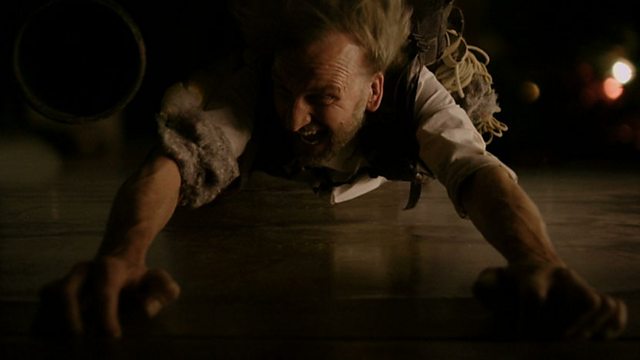 Pod's Adventure
Pod is on a borrowing mission in Granny Driver's house. He has just claimed a prize picking – a strawberry cream – and is parachuting down from the top of a bookcase when Granny Driver's cat catches sight of him and all hell breaks loose.
Granny Driver has always claimed that there are 'little people' in her house. Now she's determined to catch one and prove that she's been right all along.
Pod's daughter, Arrietty, and wife, Homily, listen from beneath the floorboards as Granny Driver pursues Pod with the aid of Henry the cat and her reluctant grandson James. Can Pod escape or does Granny Driver's vacuum cleaner spell the end for his Borrowing exploits?
Duration: