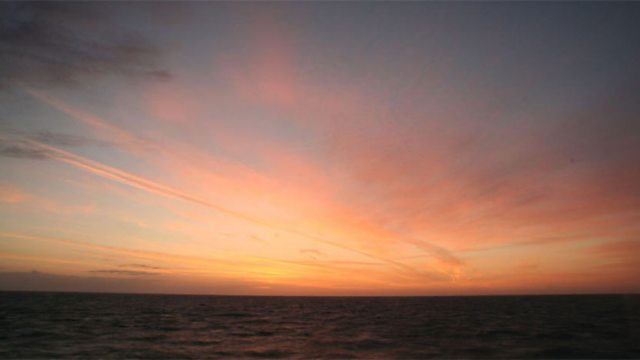 Thought for the Day - Rabbi Lionel Blue
Dad wanted me to become a famous boxer and my ma a property lawyer. But I wanted to become a revolutionary who'd blow their bourgeois world to bits – i was going through a difficult adolescence. After a terrible row we compromised. I'd take a respectable degree, and then go to hell my own way.
So I went up to Oxford to read history because by studying the past, Marxist fashion, I'd be better prepared for the coming revolution. After the second world war revolutions were two a penny - They came and went yet to my chagrin little changed and I couldn't understand why" One set of oppressors turned into another lot of ruthless look alikes. Sometimes better, often worse. Everyone shouted power to the people but the people never got much for the power hungry had already grabbed it.
In disgust, I forsook politics and economics and concentrated instead on my own inner spiritual revolution. If I couldn't change the world I could at least change myself. But spirituality without materialism degenerates into pious escapism and materialism without spirituality is a road to nowhere.
I think that capitalism is still the most efficient system for producing wealth, But uncorrected it distributes that wealth unfairly, preoccupied with money more than need. Like all materialism it assumes a direct connection between happiness and wealth which isn't generally true. It also encourages envy, people taking pleasure in what they've got and others haven't, which is sick. It makes too many billionaires and beggars.
I think our European crisis goes deeper than a failure in politics and economics because it covers a more fundamental failure in public trust and confidence, which covers the declining honesty and integrity of a rat race society. A spiritual crisis underlies our economic one. But I've been cheered by the little groups of decent business-people workers and clergy I've encountered trying to put the spiritual and material together. They get little publicity though they sacrifice their precious free time and holiday money for it. They give me hope.
I remember Christmas in a holiday hotel. After the carols and cabaret, the women received bottles of perfume and the men bottles of after shave and that was that. The bewildered kids couldn't believe their covetous eyes. 'Don't they get presents too?' I whispered to the waiter. 'Zey don't pay' he said succinctly 'so zey don't get.' The kids were learning the materialist facts of life fast. They deserve better.