Main content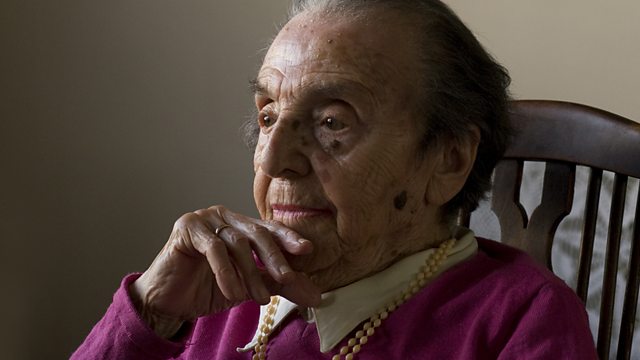 Alice Herz Sommer
Another chance to hear the remarkable story of 108-year-old concert pianist Alice Herz Sommer.
Now 108 years old, concert pianist Alice Herz Sommer has led an extraordinary life.
She was born into a musical Jewish family in Prague and started playing the piano at the age of three.
Her mother had played with Gustav Mahler as a child, and Franz Kafka was a visitor to the family home.
During World War II, Alice's husband was transported by the Nazis to the Auschwitz concentration camp in Poland, where he died shortly before the end of the war.
Alice and her six-year-old son Raphael were sent to the Terezin camp in June 1943, where they spent two gruesome years - but survived.
Alice's gift for music saved her from despair in the camp where thousands of prisoners died.
She gave many recitals there and it was music that kept her alive and fed her irrepressible optimism, which is still with her today.
"For me, music is God", she says.
"I always have music in my heart and no one can take that away from me."
After several years in Israel, Alice now lives in London.
Although her son Raphael Sommer, a gifted cellist and conductor, died in 2002, she continues to lead a life filled with music, friends and family.
For Heart and Soul she tells her story to Judi Herman.
Alice Herz Sommer's biography, A Garden of Eden in Hell, is published by Pan Macmillan
Photo credit: © Marion Davies
Last on
Broadcasts