Main content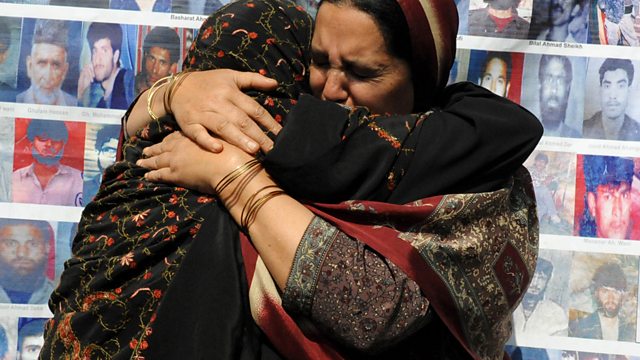 The Missing In Kashmir
A dark secret lies beneath the earth in Indian Kashmir - bodies - thousands of them. Who are they and how did they die? Jill McGivering reports for Assignment.
Thousands of bodies have been buried in unmarked graves in Indian administered Kashmir.
Who are these people and what happened to them?
For Assignment Jill McGivering reports on the human cost of the conflict in Kashmir.
The producer for this edition of Assignment was Michael Gallagher.
(Image: Members of the Association of Parents of Disappeared People (APDP) cry in front of banner of missing people. Credit: Getty)