Main content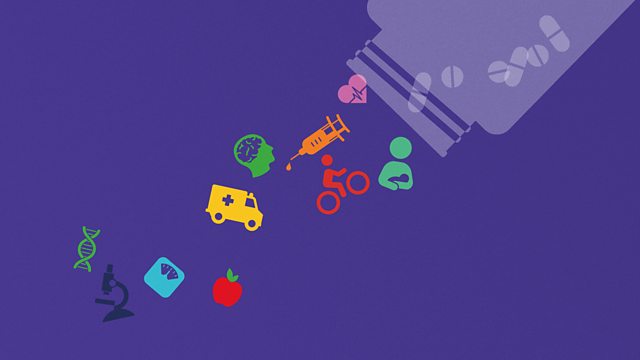 30/11/2011
Developing countries take action against "lifestyle" diseases. A sweet – and orange - solution for vitamin deficiency. Revising for an exam – while you're asleep?
DEVELOPING COUNTRIES TAKE ACTION AGAINST "LIFESTYLE" DISEASES
In September the UN held its first ever High Level Summit on Non-communicable diseases – or NCDs - covering the worldwide increase in conditions such as heart disease, stroke and cancer. Nearly 80% of NCDs occur in developing countries. Following the summit many of them are already starting to take action. India has announced the world's largest NCD prevention programme and Fiji declared November to be Non-Communicable Disease Month. In Botswana, which was once known for its epidemic of HIV, reporter Letlhogile Lucas explains that there is now a push to educate people to exercise and eat more healthily.
VITAMIN DEFICIENCY
Vitamin A deficiency at its worst can cause blindness and impair the immune system. Efforts to increase the intake of Vitamin A in Mozambique have succeeded – using a brightly-coloured vegetable. Orange sweet potatoes have a high vitamin content – unlike their white or yellow counterparts. And new research in the British Journal of Nutrition found that consumption of them doubled the vitamin A intake among women and children.
REVISING FOR AN EXAM – WHILE YOU'RE ASLEEP?
Learning while you are fast asleep might sound like something from a science-fiction story. But new research published in the Journal of Experimental Psychology has revealed that some people may be unconsciously remembering while they snooze. So revising the night before an important exam might be a better strategy than in the morning.
Last on

Chapters
Developing countries take action against "lifestyle" diseases

Following the UN summit in New York, developing countries like Botswana and Fiji are taking action over non-communicable diseases - conditions such as heart disease, stroke and cancer

Duration: 05:54

A sweet – and orange - solution for vitamin deficiency

Vitamin A levels have doubled in women and children in Mozambique, following a campaign to switch from white to orange sweet potato. Severe deficiency causes blindness and an impaired immune system

Duration: 04:28

Revising for an exam – while you're asleep?

New research suggests that we can "learn" while we are asleep, using an unconscious form of memory. But some people are far better at it than others, giving them a distinct advantage

Duration: 06:40

Broadcasts