Main content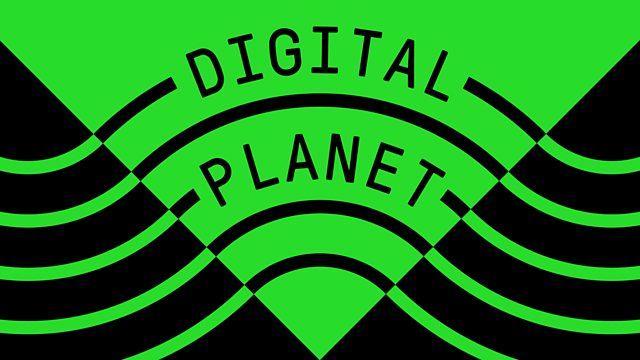 29/11/2011
How to prevent computing from damaging the planet; A report on the Android Human Theatre that puts robots on stage; News of the aerial robot helping fire-fighters
Computing is damaging the planet but could Information and Communications Technologies help safeguard the environment? That is the starting point for discussion between experts at meeting at the Royal Academy of Engineering in London called: The future of computing: Indispensable or unsustainable? Professor Andy Hopper, of the University of Cambridge joins Click to discuss how we ensure that computing becomes greener.
No actor in the theatre would like to hear that a critic found their performance 'robotic' but that might be understandable if the critic was reviewing the Sayonara Android Human Theatre. The show is on a world tour, and one of the players was indeed a robot. At the heart of the story is the dilemma: machines are now complex enough to show feelings, but do the feel? Can they feel? Click's reporter Abby D'Arcy joined the theatre audience when the show was performed in Berlin.
One of the latest Unmanned Aerial Systems looks a bit like a hobbyist's model aircraft and has a wingspan about the width of a large pizza. It has been designed to provide video surveillance of wildfires to aid emergency services on the ground. What is the value of sending a flying video camera into environments that, by their very nature, are full of thick acrid smoke? Kelly Cohen, Associate Professor of Aerospace Engineering & Engineering Mechanics at the University of Cincinnati in Ohio talks to Gareth Mitchell about the project.
Last on

Chapters
Future computing

Andy Hopper discusses how computing might be prevented from damaging the planet.

Duration: 04:43

Human Android Theatre

Abby D'Arcy reports from Berlin on the play that has made a star of a robot.

Duration: 04:03

Robot Fire fighter

Kelly Cohen discusses the aerial robot that is helping to fight fires.

Duration: 04:04

Broadcasts