Main content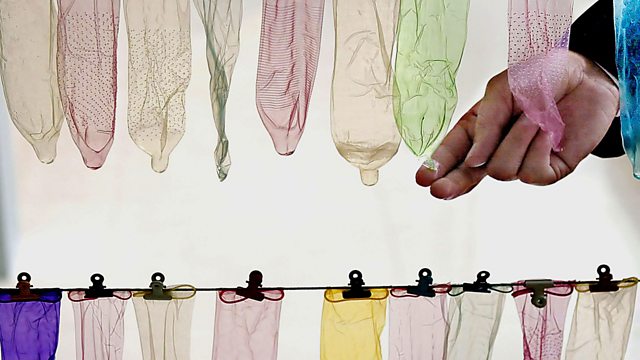 The Trouble With Condoms
Frank and intimate personal stories of why the safe sex message is still so often ignored.
Around one million people around the world are infected with a sexually transmitted disease every single day.
Yet even those with easy access to condoms often choose not to use them.
Paul Bakibinga sets out to discover why.
From Nigeria comes the story of Emmanuel and Kate, who both contracted HIV because Emmanuel played away without using condoms because he thought they were not meant for him.
Amazingly, their marriage has become stronger as a result, and they now teach other couples how to protect themselves.
In Britain, Louise, who is in her 40s, is dating again after her partner's death.
She has a deep dislike of condoms - so what is her strategy for protecting herself? And what will she tell her daughter when she is older?
Meanwhile in Zimbabwe, hairdresser Clarice empowers her customers by teaching them how to use the female condom.
Negotiating condom use seems to be the biggest stumbling block for many people and Paul hears some outspoken advice from relationship psychologist Anjula Mutanda.
(Image: A Chinese man checks condoms at Aids awareness display at exhibition in Shanghai. Credit: Reuters)