Main content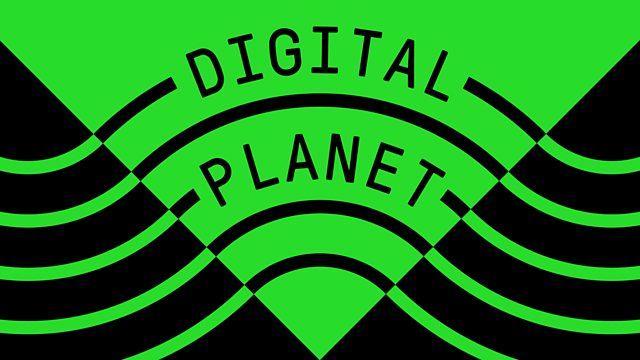 15/11/2011
Intel celebrates 40 years of the world's first microprocessor; One Millionth Tower screens at an Amsterdam Film Festival; A discussion on Information and Communication Technologies for Development
Intel marks the 40th anniversary of the Intel 4004, the world's first microprocessor. Compared to the Intel 4004, today's second-generation Intel® Core™ processors are more than 350,000 times the performance and each transistor uses about 5,000 times less energy. Gareth Mitchell and Bill Thompson discuss just how Intel 4004 can be said to have triggered the digital revolution.
In the interactive documentary series HIGHRISE, Katerina Cizek investigates the pressures of life in a 21st century city. The 1000th Tower featured the residents of a run-down skyscraper in Toronto. Out My Window applied the same concept to city dwellers ranging from São Paolo to Bangalore. In the latest film, One Millionth Tower interweaves the stories of local people in a Toronto sky-scraper, brainstorm with their architect about how they can breathe new life into the building and surrounding areas. Their ideas come to life courtesy of computer programmers and animators - all is demonstrated online in a virtual 3D-environment. Katerina Cizek discusses this much praised collaboration of One Millionth Tower which is showing at the International Documentary Film Festival Amsterdam.
There is disquiet in the development community – the international band of NGOs, advocates and volunteers engaged in improving the lives of some of the world's most impoverished people. Discord has broken out over just one acronym: ICT4D: Information and Communication Technologies for Development. If there is a shared agreement of aims in that community, why should the words they use to describe their enterprise matter? Click is joined by two well-known figures involved in ICT4D. Ken Banks, founder of kiwanja.net and Marlon Parker, the founder of RLabs based in South Africa and also JamiiX.
Last on
Chapters
Happy birthday Intel 4004

Intel celebrates the 40th anniversary of the world's first microprocessor.

Duration: 01:54

One Millionth Tower

Katerina Cizek discusses the collaborative digital project revealed in One Millionth Tower.

Duration: 07:31

ICT 4D

Ken Banks and Marlon Parker discuss the merits of ICT 4D.

Duration: 06:19

Broadcasts