Main content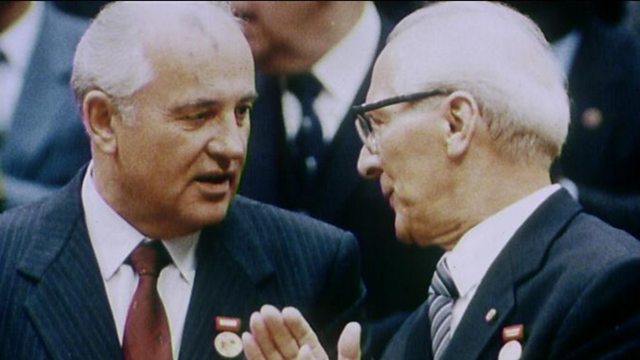 Erich Honecker stands down
On 18 October 1989, the East German communist leader, was forced from power.
He had been slow to react to the changes within the Soviet bloc.
Three weeks after he left office, the Berlin Wall came down.
(Photo: Honecker meets Gorbachev in October 1989. Associated Press)
Featured in...
A series of events in 1989 led to one of the 20th Century's most significant moments

From the Russian Revolution in 1917 to the collapse of the Soviet Union in 1991

The story of our times told by the people who were there.