Main content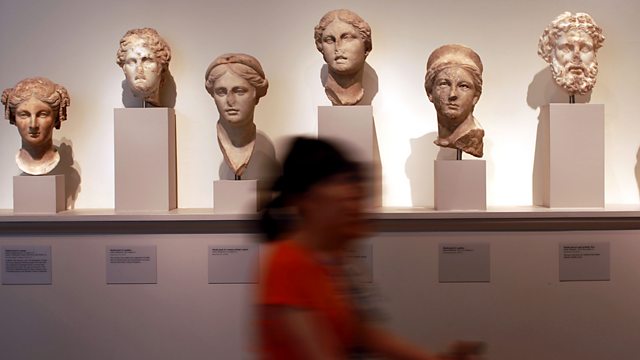 11/10/2011
Britain's households aim to block internet porn; New York's Metropolitan Museum unveils its new website; how to build a 19th Century computer; Is it possible to change film scenes with your mind?
Porn blocked
Some of Britain's biggest internet service providers are to allow households to block porn. If users want to view adult websites then they will have to 'opt in'. Click discusses these new proposals.
Metropolitan Museum website
New York's Metropolitan Museum has unveiled its new website. It aims to put over 300,000 objects and works of art online in 400 galleries, to archive everything from 11th Century Costa Rican pendants to the largest of Vermeer's oil paintings. Click talks to Matt Morgan and Alex Morrison about the mammoth task facing the museum.
Babbage's computer
The Victorian computer pioneer Charles Babbage dreamed of building a machine which would have been the world's first computer. It was one of his many plans that were never completed. Chris Vallance reports on the team who is trying to realise Babbage's dream 150 years later, working on his plans to design the actual computer.
Myndplay
Is it ever possible to change film scenes with your mind? The consensus is "no" but that hasn't stopped Myndplay. It believes that you can use your brainwaves to interact with the movie. Gareth Mitchell tries on the headset to determine whether it might ever be feasible or is it just fanciful?
(Image Credit: Getty)
Chapters
Porn blocked

Making it easier for British Households to block porn

Duration: 01:45

Metropolitan Museum website

Matt Morgan and Alex Morrison discuss the design of the Metropolitan Museum's new website

Duration: 05:11

Babbage's computer

A report on realising Charles Babbage's plans for a Victorian computer. Chris Vallance reports

Duration: 04:08

Myndplay

Can the mind ever control the scenes in the movies? Tre Azam explains

Duration: 05:16