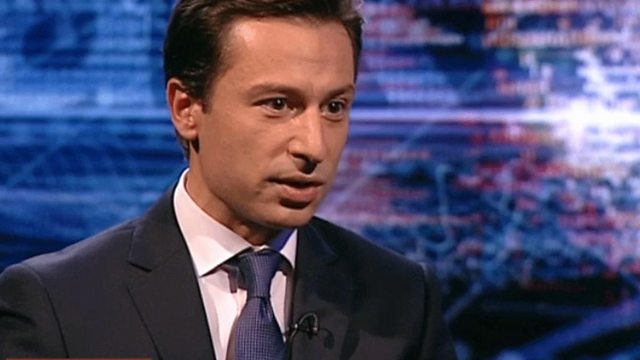 Giorgi Targamadze, Chairman, Christian-Democratic Movement, Georgia
Three years after its mini war with Russia, Georgia is stuck in strategic limbo - at odds with Moscow, seemingly unloved in Europe.
Has geography condemned Georgia to permanent instability?
Stephen Sackur speaks to Giorgi Targamadze, the leader of the country's biggest opposition party, the Christian Democratic movement.
His vision for Georgia, as a democratic, peaceful and prosperous corner of Europe is clear; but is it remotely realistic?
Last on