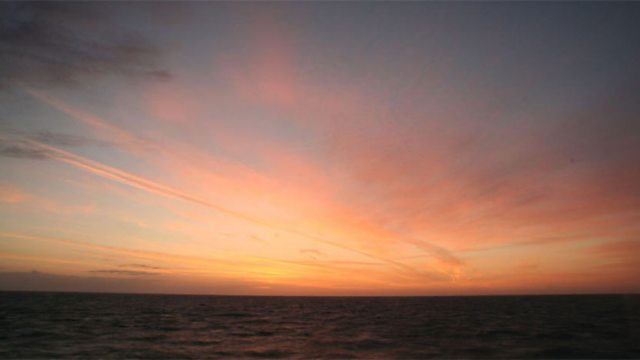 Thought for the Day - Clifford Longley
Good morning
If the original 9/11 events, ten years ago, were about hurting and being hurt - hurting on an unimaginable scale - at yesterday's anniversary events the emphasis was on healing, again massively so. If the original 9/11 was about perverse religion off the rails and run wild, yesterday's was about mainstream religion doing what it does best, and has always done.
In ten years there can be very few Americans, New Yorkers especially, who haven't been at a service connected with those events, whether a memorial service like yesterday's at Ground Zero in New York attended by President Obama, or a funeral or requiem for someone lost on that day. There were many such memorial services in Britain yesterday too.
This pattern is so familiar, we take it for granted. After any calamity affecting entire communities, survivors and mourners gather together in solidarity to try and express thoughts and feelings that are almost beyond words. It normally falls to ministers of religion to be the spiritual representatives of that community, to help it find the words it needs.
They admit that they don't have all the answers; that suffering and pain are mysteries that baffle us all. Yet people are indeed consoled. This is not to deny for one minute the value of psychological counselling. But the formal and ritualised expression of grief and sorrow, with appropriate solemnity and dignity, is still, in our a civilisation as a whole, and despite it being branded as secular, our first line of defence, our culture's main therapy.
The sudden loss of someone close is a severe threat to our own wellbeing; and in the days immediately after, it does not get any easier. In many ways, it can get harder. There is a feeling of an unstoppable descent into depression, desolation and despair. Life seems unliveable, and the world a horrible place to be.
Yet we are told - and it can seem like a hollow mockery in the depths of grief - that "Blessed are they who mourn, for they will be comforted." Jesus's words, contained in the Sermon on the Mount, are fulfilled time and time again. It is as if - indeed my faith tells me it is really so - that God has reached inside our soul and turned a switch, so instead of descending and continuing to descend, we bottom out, and then begin the long slow climb to recovery so life can go on.
Jesus cried out from the cross "My God my God why hast thou forsaken me" in the words of psalm 22; but he knew, and his hearers knew, that the psalm goes on to rejoice in God's deliverance. "He hath not despised nor abhorred the affliction of the afflicted" it says, "neither hath he hid his face from them; but when they cried unto him, he heard."