Main content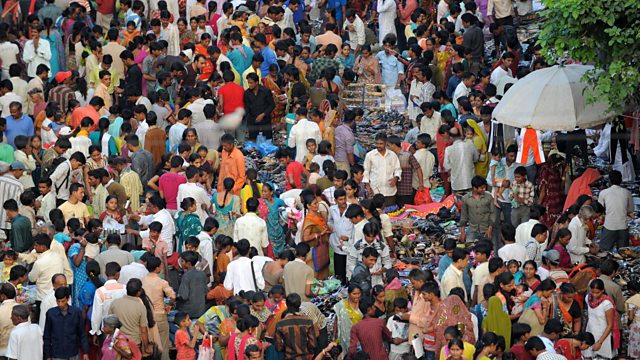 The story of modern population control, and why it didn't work. Matthew Connelly on a campaign that began with the best ideals.
The world's population is due to reach seven billion people this year, and by around 2050 it could grow by yet another two billion.
At the same time, the number of children born to each woman is in many parts of the world, falling rapidly; some countries are failing to replace their current numbers and are starting to shrink.
Demographers, environmentalists and others fear unsustainable pressure on resources on one hand and ageing populations, labour shortages and economic collapse on the other.
So why is the world's population out of control?
This series aims to provide some answers by examining the history, and future, of attempts to manipulate fertility.
Our host is the historian, Professor Matthew Connelly of Columbia University, New York, who travels to India - one of the key battlegrounds in what was described as a war on population growth - waged by demographers and international development experts, and fought enthusiastically by the country's own political elite.
Using India as an exemplar, Professor Connelly documents a global campaign that began with the best humanitarian ideals, but which led to authoritarian control over some of the world's poorest citizens.
He uncovers a story of tragic mistakes and sometimes terrible human rights abuses, and shows how we will be living with the consequences for decades to come.
Last on
More episodes
Previous
You are at the first episode
Broadcasts