Main content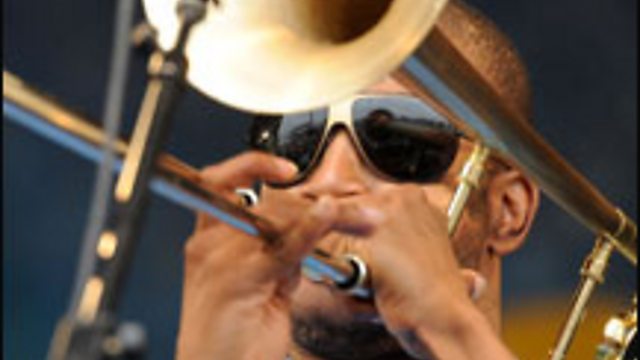 24/09/2011
Muslim Cinema, China Talent TV, Contemporary Art, Moneyball, Owusu-Ankomah, Roland Schimmelpfennig, Trombone Shorty
The best of the world's arts, film, music and literature brought to you every day. Presented by Simon Pitts.
Muslin Cinema
How is it affected by the Arab Spring and how has it changed since 9/11? We discuss the complex world of Muslim cinema with academic Ali Nobil Ahmad and film producer Maya Sanbar.
China TV
China's censors have cancelled the country's popular TV talent show Super Girl to be replaced with shows that promote moral ethics and provide practical information for housework. We find out why.
Contemporary Art
Professor Terry Smith talks about his new book Contemporary Art: World Currents - a huge survey of the state of art now, and explains why Damien Hirst, creator of diamond encrusted skulls and sharks in formaldehyde, is a great artist.
Moneyball
Brad Pitt is back with the baseball movie "Moneyball" which also stars Jonah Hill and Philip Seymour Hoffman. Owen Gleiberman reviews.
Owusu-Ankomah
The Ghanaian artist talks about the symbolism in his paintings, and discusses the idea of consciousness and power in his work.
Roland Schimmelpfennig
As his play The Golden Dragon comes to London, Germany's leading playwright on how to make your audience laugh and think at the same time.
Trombone Shorty
New Orleans musician Trombone Shorty (pictured) talks about his new album featuring an array of guests such as legendary guitar player Jeff Beck, controversial rapper Kid Rock, and pop star Lenny Kravitz.
Last on
Broadcasts