Main content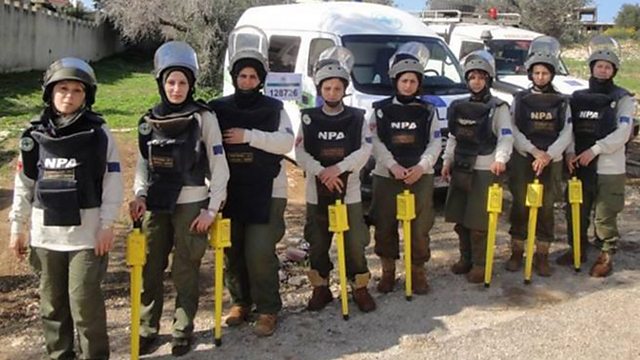 21/09/2011
The former school teacher heading up Lebanon's all-female cluster bomb squad.
Extraordinary personal stories from around the world.
Today, the school teacher who became the head of Lebanon's only all-female cluster bomb clearing squad after losing five members of her family in the 2006 Israel-Lebanon conflict.
Also, the man whose name will forever be linked to the 1985 Brixton riots - Londoner Michael Groce explains how that experience made him put an end to his life of crime.
And, the champion US skydiver who was almost fatally injured in a plane crash but went on to jump again.