Main content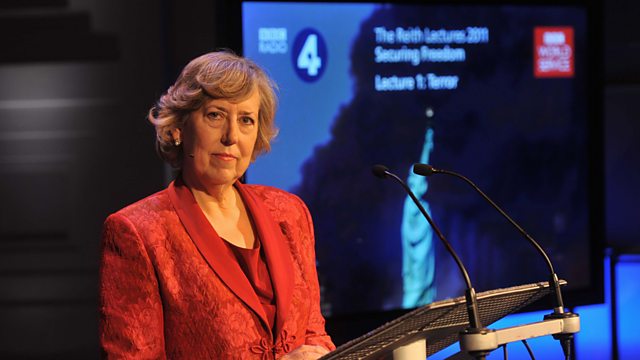 Lecture 3: Eliza Manningham-Buller on Freedom
Former MI5 director-general Eliza Manningham-Buller discusses foreign policy since 9/11 in her third Reith Lecture.
In this third and final Reith lecture the former director-general of the British Security Service (MI5), Eliza Manningham-Buller, discusses policy priorities since 9/11.
She reflects on the Arab Spring, and argues that the West's support of authoritarian regimes did, to some extent, fuel the growth of al-Qaeda.
The lecture also considers when we should talk to "terrorists".
Last on