Main content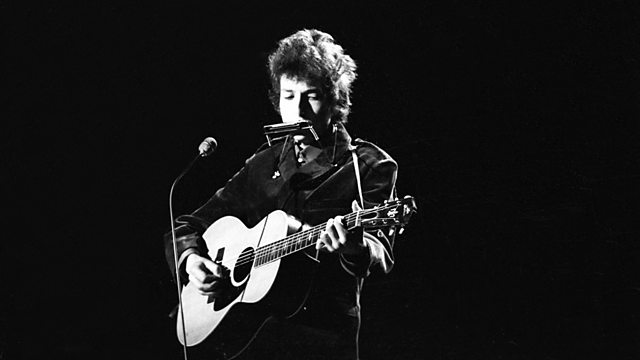 Blowing In The Wind: Bob Dylan's Spiritual Journey
Emma Freud explores Bob Dylan's spiritual journey revealing a side to the performer often overlooked.
Emma Freud explores the singers spiritual journey revealing a side to the performer often overlooked.
The programme opens with how Dylan grew up a small-town Jew in Hibbing, Minnesota.
We hear from Cantor Neil Schwartz he also grew up in the same town and his mother was Bob's Sunday school teacher.
Author of Prophet, Mystic, Poet Seth Rogovoy reflects on Dylan's early years and his Barmitzvah.
We explore early Dylan music and author Clinton Heylin believes Dylan not only drew on early negro spirituals but the Old Testament for his more engaging material.
Helping makes sense of some of the more complex theological messages is Nick Baines, the Bishop of Bradford and a life long admirer of Bob Dylan.
It was in the late 1970s, Dylan became a born again Christian and 1979 album Slow Train Coming, championed Jesus.
Author of Down The Highway, Howard Sounes finds Dylan's three Christian albums a "difficult listen".
Whether they meant something significant to his audience is another matter, but Al Kasha who helped Dylan with his understanding of the scriptures is convinced you can't doubt the depth of Dylan's religious conversion.
Dylan's embracing of Christianity was unpopular with some of his fans and his album Shot Of Love, recorded in the spring 1981, featured Dylan's first secular compositions in more than two years, mixed with explicitly Christian songs.
Essentially Dylan's venture into Christianity seemed to be coming to an end and his spiritual journey was changing once more.
Last on
Broadcasts