Main content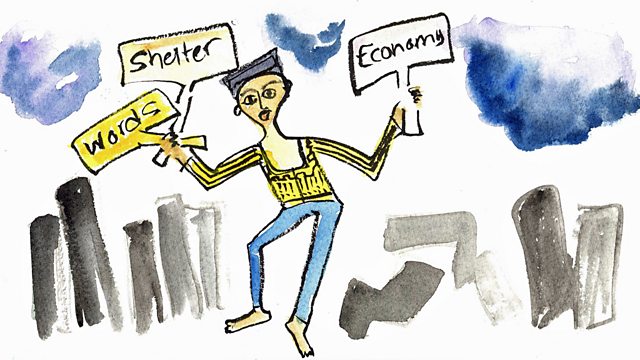 17/09/2011 GMT
How can we improve the world? New ideas from an architectural activist, an anarchist poet and a de-bunking economist.
Activism: how to make things happen
Some say you can only do it by being unreasonable - that easygoing people do nothing for progress.
Only those who refuse to put up with life as it's lived push humanity forward. Our guests this week are all unreasonable.
Poet and academic John Kinsella, uses his poetry to fight for his vegan, anarchist, pacifist beliefs.
Architectural activist Marie Aquilino reminds us that it's not earthquakes which kill, but buildings. She is passionate about giving victims of natural disasters long-life homes and infrastructure.
And Cambridge University economist Ha-Joon Chang calls on all of us to be activist citizen-economists, and so confront the myths he says we've been peddled about the way the world economy works.
Illustration by Emily Kasriel.
Last on
Chapters
Part 1

Marie Aquilino

Duration: 12:23

John Kinsella

John Kinsella

Duration: 10:37

Part 2 60 Second Idea

Those in areas prone to natural disasters to have a 'wearable shelter'

Duration: 06:41

Ha Joon Chang

Ha Joon Chang

Duration: 10:48

Broadcasts