Main content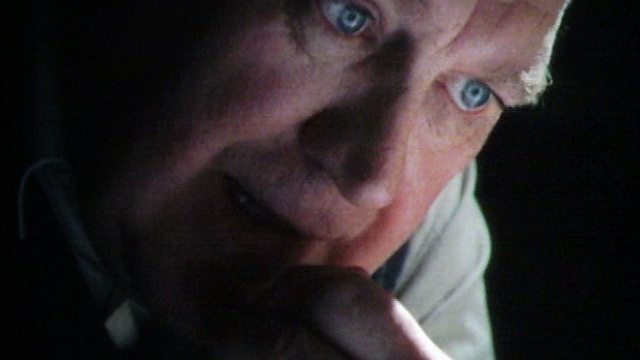 Shadowlands
A drama set in the 1950s, portraying the life of C. S. Lewis from the time he met his wife, Joy Davidson, to her death.
In this clip from the award winning BBC Wales television drama Shadowlands (1985), we see the struggle with personal pain and grief of C.S. Lewis (Joss Ackland). Lewis preaches that one should endure suffering with patience, but finds that the simple answers he had preached no longer apply when his beloved Joy (Claire Bloom) becomes afflicted with cancer.
Born Clive Staples Lewis on the 29 November 1898 in Belfast, he was known as Jack to most of his friends and family. Lewis taught as a fellow of Magdalen College, Oxford, for nearly thirty years, and later became the first Professor of Medieval and Renaissance English at the University of Cambridge and a fellow of Magdalene College, Cambridge. His most famous children's book is The Lion, the Witch and the Wardrobe.
Lewis married Joy, twice. The first time was on 23 April 1956 in a secret civil ceremony because the British Home Office would not allow her residency permit to be continued. Joy was not a British citizen, and by marrying her, Lewis prevented her from being deported by British migration authorities. The second time, on 21 March 1957, Lewis married her in accordance with the rites of the Church of England. At this stage, Joy was believed to be dying from bone cancer, and the ceremony was carried out at her hospital bedside. Joy enjoyed a temporary remission, and died three years later, in 1960.
Lewis died three years after his wife, as the result of renal failure, one week before his 65th birthday.
This BAFTA award winning original drama from BBC Wales was directed by Norman Stone and subsequently adapted as a stage play and then a feature film starring Anthony Hopkins. It won BAFTA Awards in 1986 for Best Play and Best Actress (Bloom).
Duration: