Main content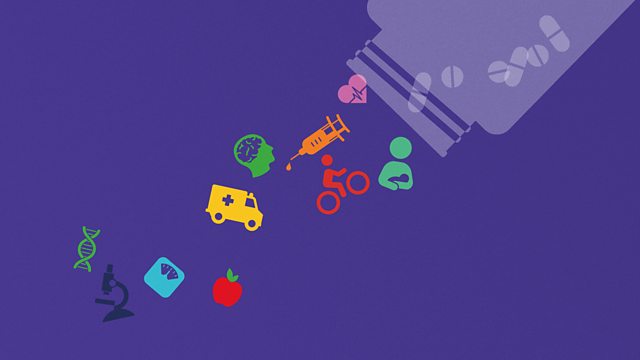 14/09/2011
Will next week's UN summit on NCDs stir the imagination of governments? And why singing might make you feel better – the first long-term results of a study on singing and mental health
UN SUMMIT ON NCDs
On this week's Health Check we preview next week's high-level UN summit on non-communicable diseases, principally cardiovascular diseases, diabetes, cancers and chronic respiratory diseases.
With people living much longer, changing diets and increasingly sedentary lifestyles it is predicted that the numbers of people affected by these conditions will increase sharply.
Already 63% of all deaths around the world are due to non-communicable diseases and four out of five of these premature deaths occur in low and middle income countries.
Campaigners are hoping that the meeting could do the same for so-called 'non-communicable diseases' or NCDs as the 2001 meeting on Aids, the only other high level UN summit there has been on global health.
That meeting led to the start of the Global Fund to fight Aids, TB and malaria, eventually saving millions of lives.
So what will happen this time?
Richard Smith, director of the United Health Group's chronic disease initiative explains some of the background behind the high-level meeting.
There are so many different ways of tackling the complex issues surrounding NCDs that pre-summit talks stalled at the beginning of August after major differences of opinion between the leading negotiating countries.
Talks resumed at the beginning of September and there has now finally been agreement on a draft statement outlining the outcomes of the summit.
Ann Keeling is chair of the NCD Alliance, a new coalition of organisations set up to bring a united voice to the global campaign for recognition and action on non-communicable diseases.
SINGING AND MENTAL HEALTH
On Health Check last year we heard about the finding that singing can be good for your well-being, but until now the evidence has concerned the short-term impact.
Last week at the Public Health International Conference in London, the results of a two year study were discussed, which focused on weekly singing groups for people with mental health problems in Kent, South-East England.
The BBC's Smitha Mundasad went to the conference to meet the man who headed the research, Professor Stephen Clift, from the Sidney De Haan Research Centre for Arts and Health in Canterbury.
Naturally since the topic was singing, the delegates were not going to get away without stretching their vocal chords themselves.
They were persuaded to sing by director of music, Professor Grenville Hancox.
Chapters
UN summit on NCDs - part one

Richard Smith, director of the United Health Group's chronic disease initiative, explains the background behind the high-level meeting

Duration: 07:44

UN summit on NCDs - part two

Ann Keeling, chair of the NCD Alliance discusses the draft agreement

Duration: 04:09

Singing and mental health

The first long-term results of a study on singing and mental health. Smitha Mundasad reports

Duration: 05:14