Main content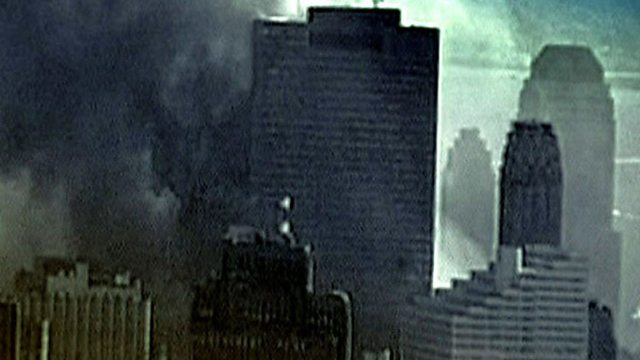 New 9/11 conspiracy theory
Ten years after 9/11 and the attacks that killed nearly 3,000 people in New York, Washington and Pennsylvania, BBC Two's The Conspiracy Files investigates the conspiracy theories that continue to evolve and now question every aspect of the official account of what happened on 9/11.
Why was the world's greatest military power so unprepared and so slow to react when warnings had been received? Why did the World Trade Centre buildings collapse as if being demolished by explosives? And why did a third tower block collapse, which was not hit by a plane?
Featuring key witnesses, CIA and FBI interviewees and leading sceptics, the programme analyses the evidence and looks at what makes conspiracy theories so persistent and so powerful.
The Conspiracy Files: 9/11 - Ten Years On will be broadcast on Monday 29 August 2011 at 2100 BST on BBC Two.
Duration:
More clips from 9/11 Ten Years On

More clips from The Conspiracy Files