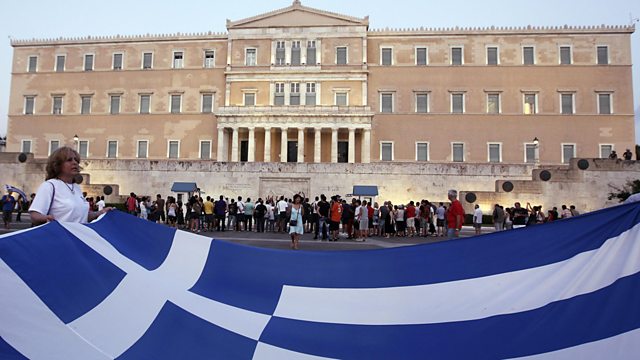 The Indignant of Greece
As the Greek government struggles to tackle it's massive debt, Ed Butler travels to Athens to investigate the so-called Indignants - the popular protest movement gathering pace across the country.
Ed Butler investigates the growing influence of the so-called Indignant Movement in Greece.
Opposition to the Greek government's austerity measures, backed by the European Union and IMF, have seen widespread protests in recent months.
Some opinion polls indicate 80% support from a Greek public, frustrated by cuts and the suggestion that they are to blame for the Europe's economic woes.
But is there any choice for Greece?
Ed Butler looks at the increasingly fractured relationship between the rulers and the ruled in Greece, and asks: where next for the Indignants?