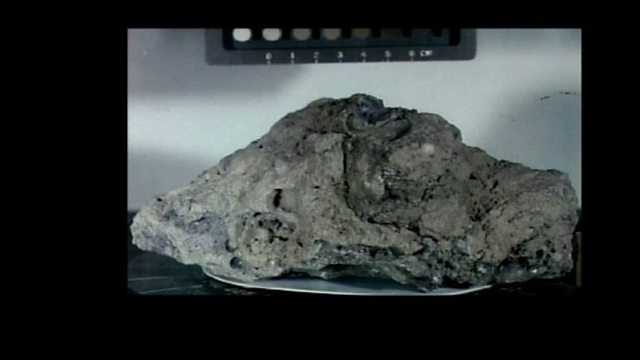 Rock solid evidence
Space imaging expert Douglas Arnold joins Sir Patrick Moore to dispel conspiracy claims that the astronauts never landed on the Moon. The large quantity of rock brought back to Earth by the Apollo missions is strong proof, as Sir Patrick and Arnold explain.
Featured in...
A collection of videos clips about Moon landing conspiracy theories

Watch Solar System video clips from the BBC Archive.