Main content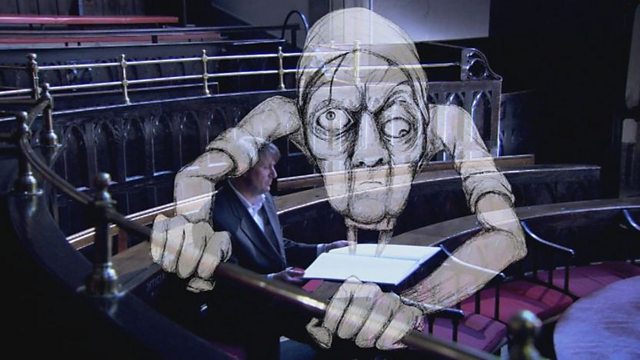 High drama at the Pendle witch trial as a 9-year-old girl turns on her mother
'The Pendle Witch Child', presented by the poet Simon Armitage, mixes location filming with animations by Phoebe Boswell. In this scene the original, 17th century account of the trial of the Lancashire Witches, written by the court clerk Thomas Potts, comes alive.
Elizabeth Device was one of those accused of witchcraft at the 1612 trial by her 9-year-old daughter Jennet. She protested her innocence, and denied the confession that they claimed she had made. But when Jennet came to testify against her, her fate was sealed.
Animator Phoebe Boswell
Additional animation in this scene by Jenny Lewis.
Duration:
More clips from The Pendle Witch Child