Main content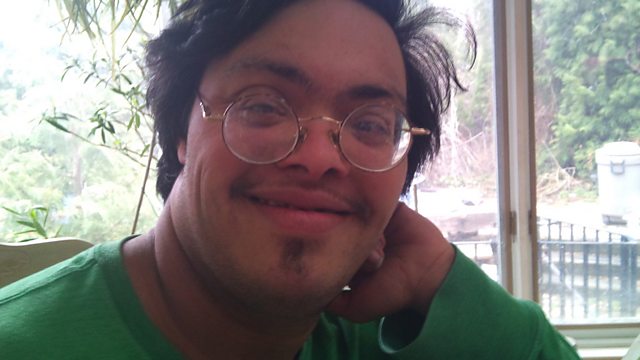 The Education of Ashif Jaffer
Ashif Jaffer has Down's Syndrome, and is breaking new ground by doing a degree at Toronto's Ryerson University.
Every day Ashif Jaffer heads out to Toronto's Ryerson University, satchel in hand and makes his way to a seminar classroom.
By his very presence in that classroom, he is breaking new ground.
Ashif Jaffer has Down's Syndrome.
Until not so long ago, the idea of a student with Down's Syndrome in a university was unthinkable.
After all, how could a person with an intellectual disability belong in a place built for higher learning?
The gates to the universities have widened considerably, to include people with a wide range of physical and learning disabilities, and schools also provide all kinds of support to make that possible.
But intellectual disabilities present a conundrum.
Some Canadian universities and colleges have welcomed people with Down's Syndrome - but only to audit individual courses or participate in special programs.
Ashif Jaffer wants to change that.
He's now registered in one course but his dream - and his mother's dream - is for a full university education and the degree that goes with it.
Ashif's story is about testing limits - his own and the university's.
Produced and Presented by Alisa Siegal for the Canadian Broadcasting Corporation.