Main content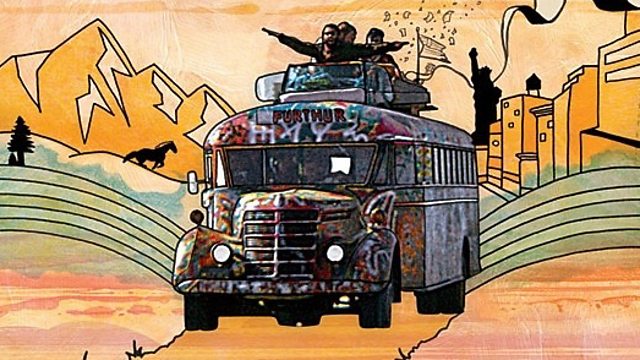 04/08/2011
Magic Trip, Zimbabwean Art in Germany and Simon Van Booy.
The best of the world's arts, film, literature and music brought to you every day.
On today's programme, David D'Arcy reviews Magic Trip, a documentary based on Ken "One Flew Over the Cuckoo's Nest" Kesey's 1964 drug LSD-fuelled cross-country road trip in the USA.
A new exhibition in Munich, Germany showcases the best of contemporary Zimbabwean art.
And short story writer Simon Van Booy discusses his first novel, Everything Beautiful Began After.
Photo of Magic Trip courtesy of Rama's Screen movie blog.
Last on
Chapters
Magic Trip

In 1964, Ken "One Flew Over the Cuckoo's Nest" Kesey set off on an LSD-fuelled cross-country road trip in the USA. Contemporary footage has been edited for a new documentary. David D'Arcy reviews.

Duration: 05:10

Zimbabwean Art in Germany

A new exhibition in Munich is showcasing the best of contemporary Zimbabwean art by artists who often struggle to find artistic expression in their home country.

Duration: 04:57

Simon Van Booy

Acclaimed short story writer Simon Van Booy discusses his first novel, Everything Beautiful Began After - a story of love, loss and grief set in Athens.

Duration: 06:01

Broadcasts