Main content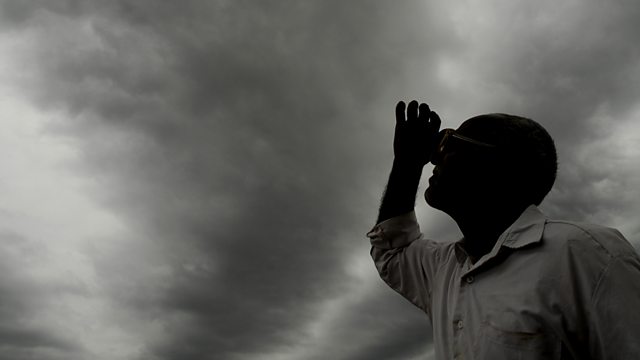 28/07/2011
Forecasting rainfall in Africa; The impact of Arctic tundra fires on CO2 levels; Wildlife in Chernobyl 30 years after nuclear catastrophe; Dyslexia and voice recognition
African rainfall
Although forecasters did warn that this rainy season in the Horn of Africa might fall short of expectations, historically there has not been enough information to make really accurate forecasts. This is about to change with the release of three decades of satellite data on African rainfall. Dr David Grimes, from the University of Reading, explains how this data will enable better predictions of drought and will help improve models of global warming.
Arctic tundra fires
The Arctic tundra is usually characterised by very cold wet soils and tiny plants with a short growing season. So it is something of a surprise to hear that it is an area that is affected by wildfires, sparked by lightning strikes that set light to the soil itself.
One huge fire in 2007 was bigger than anything we have seen before, and since then scientists have been working at the burn scar to figure out how much CO2 a blaze like that would produce. According to research published this week in the journal Nature, 50 years worth of captured carbon has been released. Researcher Michelle Mack, from the University of Florida, is working at Tulic lake field station in Alaska, in the middle of the tundra. She spoke to Science in Action by phone.
Chernobyl wildlife
After reactor number four at the Chernobyl nuclear power station exploded 25 years ago, the surrounding area was evacuated. A 30km exclusion zone remains in place, and almost all humans have left. The wildlife however has still remained, and scientists have been monitoring how plants and animals have been coping in this no-man's land; one of the most contaminated places on earth. BBC reporter Victoria Gill joined ecologist Tim Mousseau and his team for a five-day field trip there.
Dyslexia and voice recognition
Dyslexia is usually considered to be a reading disorder, when the brain does not recognise some symbols properly. It can lead to problems with understanding the written world. Now, brand new research in Science magazine shows that dyslexics may also have problems identifying voices. The BBC's Jennifer Carpenter tells us about the findings.
Last on

Broadcasts