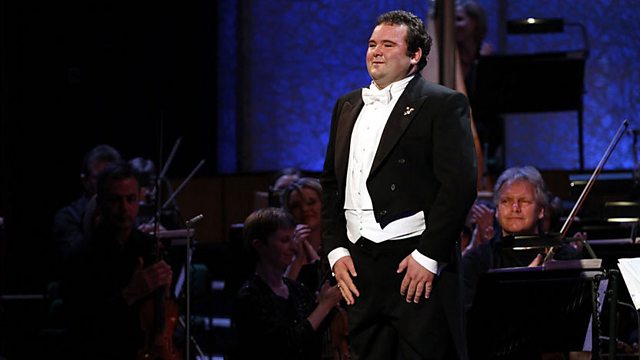 John Pierce from Wales - Concert 3
Tenor John Pierce from Wales sings Una furtiva lagrima from Donizetti's L'elisir d'amore in Concert 3 of BBC Cardiff Singer of the World 2011.
Nemorino is a poor boy in love with a rich girl, Adina. But he is shy, and has taken a so-called love potion to make himself attractive to her. It is actually only cheap red wine, which makes him lose his inhibitions and leads Adina to think that he no longer loves her. In 'A furtive tear', Nemorino has noticed a tear in Adina's eye, and realises that she loves him after all. He is so happy, he could die of love.