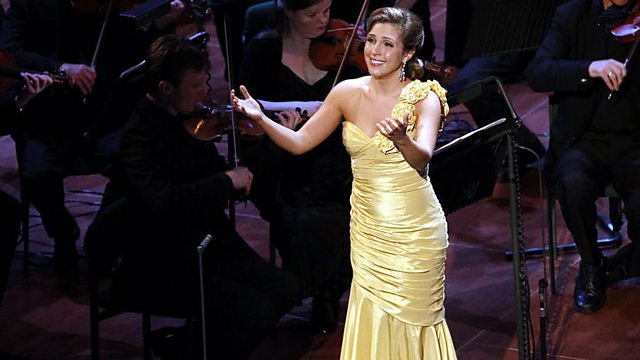 Sasha Djihanian from Canada - Concert 2
Soprano Sasha Djihanian from Canada sings Ach, ich fühl's from Mozart's Die Zauberflöte in Concert 2 of BBC Cardiff Singer of the World 2011.
Pamina, unaware that her lover Tamino has been placed under a vow of silence as part of an ordeal, thinks his silence means he no longer loves her. Heartbroken, she sings this plaintive aria, saying she does not want to go on living if he will not speak to her.