Main content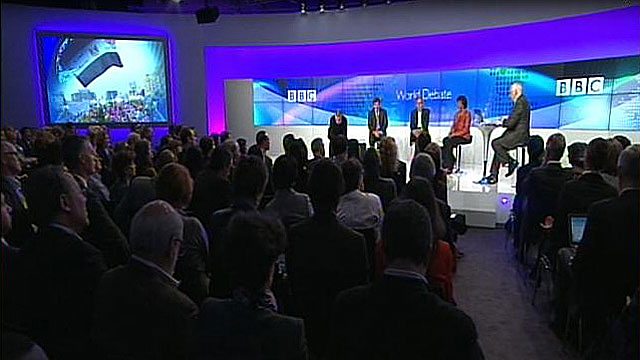 Islam v Science
A panel of distinguished guests in Sharjah debate issues around Islam and science. With Professor Nidhal Guessoum, Professor Rana Dajani, writer and physicist Paul Davies and Dr Qanta Ahmed
Belief and Modernity: Science and Culture in Islam.
Political change is sweeping through the Islamic world, with many countries questioning their traditions and looking for a new style of democracy. But just what is the relationship between science and belief in the region? A thousand years ago the Middle East was the main repository for ancient scientific knowledge, which was not only preserved but nurtured and developed, laying the foundations of fields such as mathematics, astronomy and medicine as well as philosophy. But today, not one of the world's top 400 universities is in a Muslim country. So what went wrong and can it now begin to change? Can a culture of religious belief foster the questioning approach essential for scientific breakthroughs and the building of a science-based economy?
Writer and science editor Ehsan Masood chairs a discussion before an audience at the American University of Sharjah in the United Arab Emirates. On his panel are Nidhal Guessoum, Professor of physics and astronomy at the American University of Sharjah; Rana Dajani, assistant professor of molecular biology at the Hashemite University, Amman, Jordan; writer and physicist Paul Davies who directs Beyond, the Center for Fundamental Concepts in Science at Arizona State University; and Qanta Ahmed, medical doctor and writer based in New York who has worked as a physician in Saudi Arabia. Also contributing are distinguished guests and students from the audience.
The conference Belief in Dialogue: Science, Culture and Modernity was jointly organised by the British Council, in partnership with the American University of Sharjah and in association with the International Society for Science and Religion (ISSR). The conference forms part of the British Council's global Belief in Dialogue program
Producer: Martin Redfern
Last on
Broadcast