Main content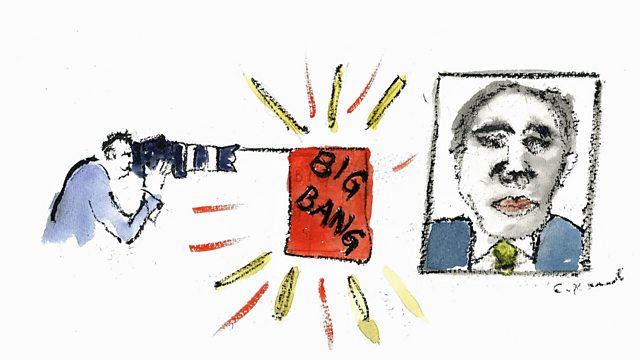 02/07/2011 GMT
Capturing Power: From the power of the universe's big bang, to the personal power of an intimate photograph of a global leader, to the penetrating power of bullet.
We hear from Nobel prize-winning physicist George Smoot III about that mind boggling moment 14 billion years ago when the awesome explosion that is the Big Bang created our universe. He is now trying to get to grips with the very nature of the dark matter that makes up our cosmos, something which we think is there although we can't see it, or even measure it.
We'll also hear from celebrity photographer Platon. What it's like to have a few seconds to take a snapshot of the world's most powerful and notorious leaders from Robert Mugabe to Tony Blair? How does he find the person behind the mask of power? He regales the stories of getting global leaders to collaborate with him.
And what about the terrifying irreversible moment when a gun fires? Senior Advisor at the Global Fund for Women, Kavita Ramdas, tells us how women can fight back against the tide of small arms flooding their communities.
Illustration by Emily Kasriel: the power of a Big Bang to shoot the world's leaders.
Chapters
Part 1

Platon: power and persona

Duration: 12:48

Kavita Ramdas

Kavita Ramdas: power and the gun

Duration: 10:12

Part 2 60 Second Idea

60 Second Idea: encourage people to come together in circles

Duration: 04:20

George Smoot III

George Smoot III: power and the universe

Duration: 13:09