Main content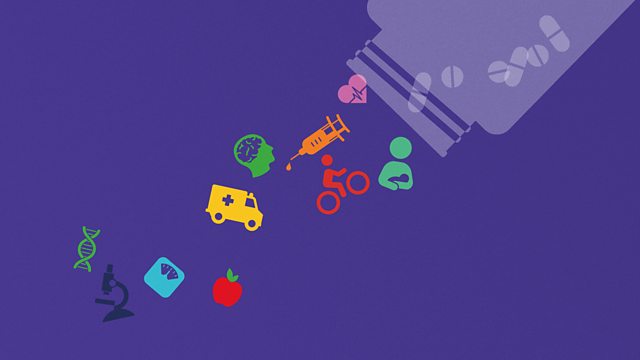 29/06/2011
Mental first aid for aid workers. Does wrinkle-smoothing botox get in the way of reading others' emotions? And advice about what to do if you're bitten by a poisonous snake
MENTAL FIRST AID FOR AID WORKERS
The long, gruelling hours humanitarian aid workers spend working overseas can take their toll. Many underestimate the impact of witnessing distressing situations whilst offering vital help. They undoubtedly save lives. But are they putting their own health at risk? Some turn to alcohol, some to sex. Others can't switch off and end up burnt out. Plenty of research has been done on how best to cope, but this doesn't always get through to the people working in the field. Now a new Masters course at the University of East London is trying to bridge that gap - as well as guidance on the most sensitive ways to work with a community in crisis. Dr Sarah Davidson who's leading the course and Amy Braithwaite, a student from Canada who's worked in Haiti after the earthquake and is now taking the course, explain its benefits.
POISONOUS SNAKE BITES
There is plenty of folklore in medicine – some of it based on a grain of truth and some not. On Health Check we're determined to get to the bottom of some of these myths. So today's question is an ancient piece of advice about what to do if you're bitten by a poisonous snake. A listener in Cameroon suggested that you - or a friend – should pee on to the bite, to save your life. What does consultant dermatologist from east London, Tony Bewley think?
BOTOX AND READING EMOTIONS
The easiest way to tell how someone else is feeling is to look at their facial expressions – are they smiling and happy? Are they frowning and cross? By the ages of two months babies can distinguish between four emotions – happiness, fear, surprise and anger - but by adulthood we get very good at reading other people's faces and the intricacies of their emotions. Some psychologists have theorised that we do this without even realising it, by subtly mimicking other peoples' expressions. So what if you can't move your facial muscles because you've had botox injections for wrinkles? David Neal, a psychologist at the University of Southern California, tested this out on some Los Angeles residents who'd had botox. And he told Claudia Hammond about the curious research that had inspired the study.
Last on

Chapters
Mental first aid for aid workers

A course to help avoid burnout and cope with global disasters. Claudia Hammond talks to course leader Dr Sarah Davidson and aid worker Amy Braithwaite

Duration: 08:48

Poisonous snake bite advice

Advice about what to do if you're bitten by a poisonous snake. Claudia Hammond talks to consultant dermatologist Tony Bewley

Duration: 02:03

Botox and reading emotions

Does wrinkle-smoothing botox get in the way of reading others' emotions? Claudia Hammond talks to psychologist David Neal at the University of Southern California

Duration: 06:01

Broadcasts