Main content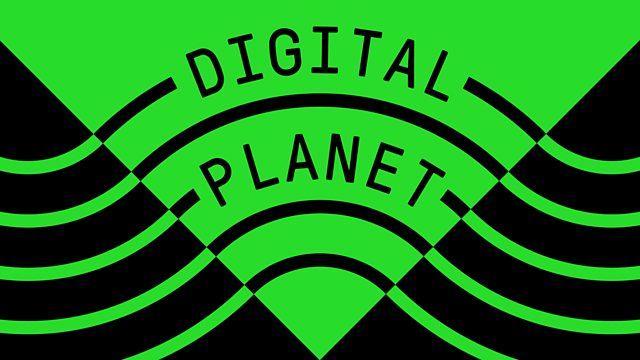 21/06/2011
How worldwide is the World Wide Web? A special edition looking at diversity on the internet, the latest in our season on openness in association with the Open University
How worldwide is the World Wide Web? This week, in the latest programme in our season on openness in association with the Open University, a special edition of Click examines diversity on the internet. In the online context, diversity can be thought of as making the web open to everyone, encouraging participation and giving people tools that they can use to express their views and take part in online culture. It also relates to making sure that what they say is available to anyone who might be interested in it, which covers different languages, different technologies and rules for freedom of expression. But does a diverse internet really matter? What is at stake?
Information we see online is increasingly being tailored by filtered, personalised searches on search engines, automated recommendations from online bookstores and social networks whose algorithms only tell us what is happening to those friends we care about the most. The information society can be as diverse as it likes but each of us is already cosseted within our own familiar, safe, predictable information cocoon, so online campaigner Eli Pariser argues in his new book The Filter Bubble. Along with Evgeny Morozov, author of The Net Delusion, Eli Pariser joins Gareth Mitchell in the Click studio to debate the pros and cons of web personalisation.
The Click team also discuss the results of a listener web personalisation experiment. Listeners were asked to search for the same word on the same search engine, to see whether different people came up with different personalised results.
This week, the corporation that regulates internet domain names has broadened the range of possible domains; aimed largely at businesses with the desire, and the money, to buy that distinctive online identity. It follows a similarly significant move that came into effect last year; opening up the internet to non-Latin country code Top Level Domains (or CC TLDs). When the system went live, the familiar .be's, .fr's and .in's were joined by top level domain names expressed in Arabic characters. Other scripts, including Thai and Tamil, were to follow. So is the web any more diverse now that millions of users can type web addresses in their own script rather than being forced to use unfamiliar Latin characters? Egypt was an early adopter of the new fully Arabic domains. Now a year in to the new order, George Victor of the Egyptian National Telecom Regulatory Authority tells Click what progress has been made.
Last on
Broadcasts