Main content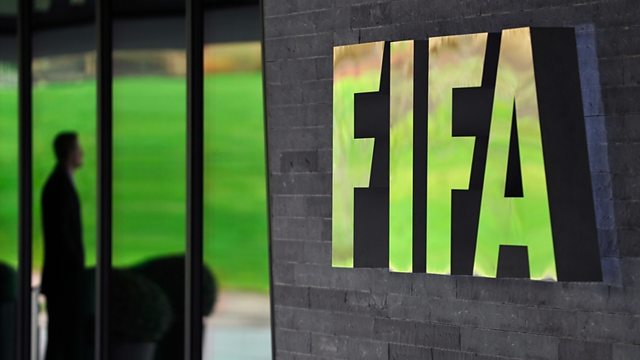 Fifa - Football, Power and Politics
David Goldblatt tells the turbulent story of Fifa, international football's governing body.
Fifa's power to award the World Cup, the global super event sought by so many nations, means it holds the dreams of millions of football fans in its hands.
Consequently kings, presidents and prime ministers seek Fifa's sporting jewel, anxious to secure glory and status for their nation.
The sensational decision to award the 2018 World Cup to Russia and the 2022 World Cup to Qatar made global headlines.
But Fifa also administers the whole of world football, presiding over an organisation with more members than the UN.
Fifa president Sepp Blatter has today been voted in for a fourth term in office. He won re-election with 186 votes from the 203 member associations and he will be in charge until 2015.
Blatter was unopposed because his rival Mohamed Bin Hammam, president of the Asian Football Federation, pulled out after being suspended over bribery allegations. It was an election beset by scandal, full of bitter accusation with Fifa riven by unprecedented internecine warfare.
Sociologist and sports historian David Goldblatt asks what is Fifa? Where has it come from and who is it for?
Tracing its 107 year history from humble, part-time origins in Paris to its multi-billion pound manifestation at its ultra modern Zurich HQ.
An organisation, which as late as the 1970's employed less than 10 full-time staff, has now changed beyond all recognition to wield global, economic, political and cultural influence.
David hears from those who have documented its story and its secrets and from those who have helped shape its modern identity.
From the man who sold world football to the corporate giants, the man who knows what makes Fifa and its president tick, and from the Swiss MP seeking to bring FIFA to heel.
Last on
Broadcast