Main content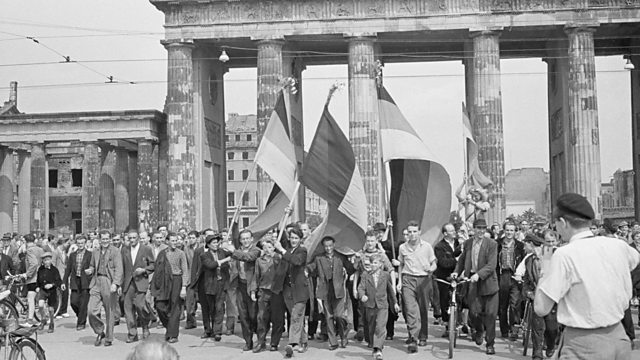 East German Uprising
In June 1953 East German workers went on strike in protest at Soviet rule.
Demonstrations spread throughout the country but they were soon crushed by Communist troops.
Image: East Germany demonstrators march through Brandenburg Gate into the Western sector of Berlin, Credit: Getty Images
Featured in...
From the Russian Revolution in 1917 to the collapse of the Soviet Union in 1991

The story of our times told by the people who were there.