Main content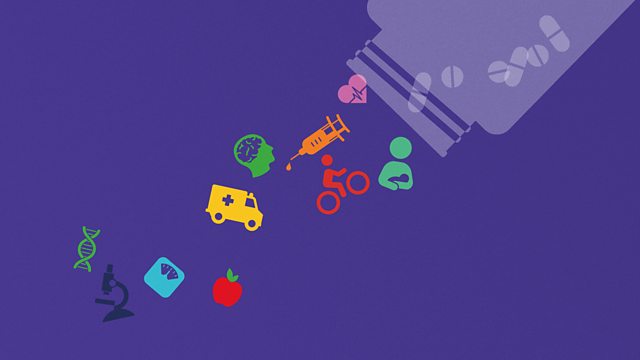 25/05/2011
New commitments to reduce maternal mortality; are foods fortified with vitamins bad for our health? Is it a myth that cramps are caused by a lack of salt? And how the seasons affect our emotions
Almost a thousand women living in low income countries die each day during pregnancy or childbirth, and despite many people working to improve the situation, the changes on the ground can seem small. But now the UN Population Fund says the world is on the verge of a tipping point. Sixteen countries including Mongolia, Senegal and Vietnam have just announced concrete commitments to drastically reduce these deaths. Claudia Hammond asks Wendy Graham, Professor of Obstetric Epidemiology at the University of Aberdeen, whether the tide is finally turning on maternal mortality.
A Danish law requiring foods with added vitamins to be specially approved for sale caused a stir this week, when it emerged that Marmite, a spread fortified with B vitamins, might have to be taken off the country's supermarket shelves. But what's the science behind this? Catherine Collins, Principal Dietician at St George's Hospital in London, discusses safe vitamin levels and the practice of fortifying food.
Professor Raymond Playford from Barts and the Royal London Hospital tackles this week's health myth: if you get cramp in your legs, does it mean you need more salt in your diet?
And Claudia talks to Harvard psychiatrist John Sharp about the profound impact the passing months and changing seasons can have on our emotional lives. He began to notice seasonal changes in his patients that inspired him to survey research on how the time of year influences state of mind. The result was his book 'The Emotional Calendar'
Chapters
A 'tipping point' in reducing maternal mortality?

16 countries have made new commitments to reduce deaths among women in pregnancy and childbirth. Professor Wendy Graham assesses the significance of this development

Duration: 05:59

Marmite and food fortification

Could foods with added vitamins be bad for our health? Dietician Catherine Collins looks at the science behind food fortification

Duration: 03:23

Health Myth: salt and cramps

Is it a myth that leg cramps are caused by a lack of salt in the diet?

Duration: 01:14

The Emotional Calendar

Harvard psychiatrist John Sharp explains how the seasons can profoundly affect our emotions

Duration: 06:30