Main content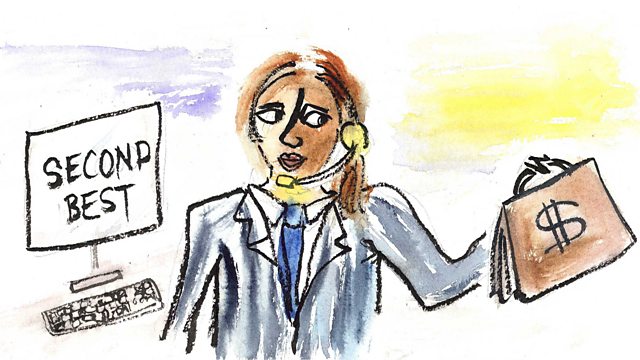 30/04/2011
Faking it in the world of business – but is it the key to success?
Do we have to fake it to make it? We look at the subterfuge and posturing of the business world. Are big bonuses simply there for bankers to boost their image and line their pockets, rather than actually improve performance?
And to theatre of a different kind – the Indian call centre workers who are paid to mimic their Western counterparts. But how has this affected their sense of self?
And the secret double dealing where both sides are conspiring for a product which is second best.
Guest presenter Lyse Doucet is joined by Israeli behavioural economist Dan Ariely, American sociologist Shehzad Nadeem, and Italian philosopher Gloria Origgi.
Illustration by Emily Kasriel: being inspired by big bonuses to settle for second best in the world of India call centres.
Last on
Chapters
Part 1: Dan Ariely

Surprising insights into the behaviour of big earners...

Duration: 13:07

Shehzad Nadeem

Outsourcing in India is changing the way Indians see themselves...

Duration: 09:51

60 second Idea

Companies should be required to disclose the 'social ingredients' in products...

Duration: 06:55

Part 2: Gloria Origgi

Business double-dealing means people connive to get a low quality exchange...

Duration: 10:38

Broadcasts