Main content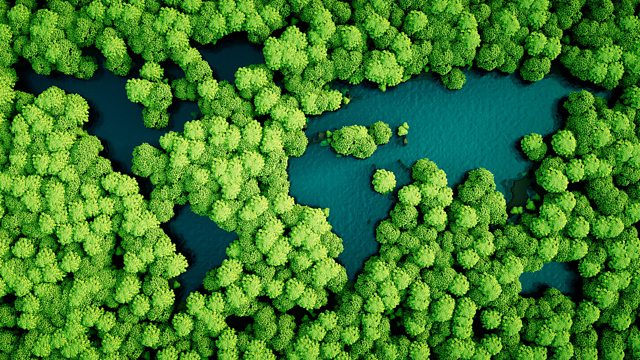 The floating frontier - sea cities
How architects are planning to conquer the open ocean, plus a look around a floating town
Some 70 percent of the world's surface area is covered by water - so it's no surprise that architects and urban planners are looking down from their high rise towers and considering new horizons to build on: namely the world's vast oceans.
On this week's One Planet, Richard heads to the Hague in Holland to look around a building site, one that's going to be deliberately flooded allowing a community of 600 homes to rise to the top of the flood waters. Dutch architect Koen Olthuis, a specialist in floating buildings, outlines his vision for the community and explains why - as more people go urban - the pressure on our cities means it's a logical step to take to the water.
Also in the show we visit a floating home - now built and occupied - that sits in the waterways of Amsterdam. Take a look at our Flickr album to see pictures of the water house, the link's below.
Plus, we hear from Patri Friedman, the head of the Seasteading Institute - an organisation promoting the construction of entirely new sovereign states on the open sea that will allow alternative types of government to be tested and developed.
As ever, tune in, have a listen and let us know what you think. Email the team at oneplanet@bbc.com, or join us on our Facebook page, the link's below.