Main content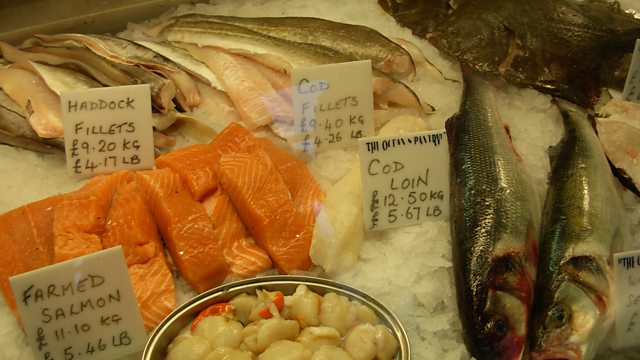 Who Says I Can't Fish?
Restrictions on commercial fishing in Europe were put in place to aid sustainability, but are they still appropriate?
A decade ago European fish stocks appeared to be in irretrievable decline.
The Common Fisheries Policy (CFP) of the European Union brought in quotas to protect white fish in the hope of returning to sustainable numbers. But the constantly shifting regulation has bamboozled and maddened British fishermen like Fred Normandale who end up throwing back a lot of what they catch because it exceeds their quota.
For Who Says I Can't Fish?, Charlotte Smith visits the small northern England town of Scarborough with hundreds of years of maritime history, looking out onto the grey North Sea.
Fred Normandale fishes out of Scarborough: he comes from generations of fishermen, and has built up a business to own a handful of small trawlers. As a recent sea shanty about Scarborough fishermen has it "the North Sea's the place where we dig for our gold."
But gold isn't easy to come by: anxiety over mounting debts on the repayment of large loans taken out in more prosperous times to refit his boats keeps Fred awake at night.
Scarborough has only eight remaining commercial fishing boats, four of them under 10 metres long, and two of them have moved up from the nearby port of Bridlington which can no longer support the industry. Scarborough's vital infrastructure for the remaining fishermen is on the brink of collapse.
The CFP which regulates British waters is in the process of being updated, and a new policy is expected to come into effect in 2012.
Will it acknowledge the improved fish stock levels in the North Sea which the fishermen say they are encountering, or find a solution to the enormous waste?
And will it be in time for fishermen like Fred Normandale?