Main content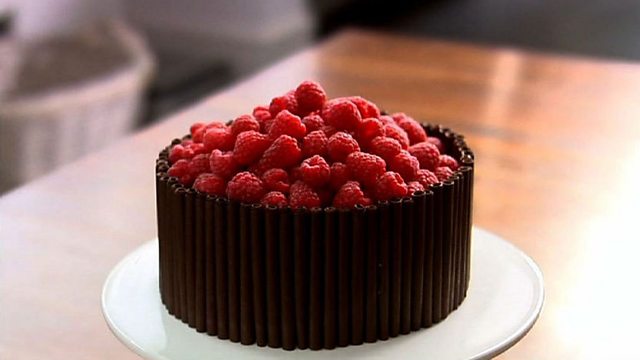 Baking Made Easy - So Easy
Baker and patissier Lorraine Pascale shares her secrets for baking both sweet and savoury recipes. Lorraine reveals the essential kit for baking as well as several recipes.
Chef, baker and patissier Lorraine Pascale shares her secrets, passion and knowledge on baking sweet and savoury recipes. Featuring old favourites as well as new twists on modern classics, and tips on helpful shortcuts, techniques and kitchen secrets for baking.
The show kicks off with a feat of baking engineering - parmesan and poppy seed lollipops that are actually one of the simplest and fastest things you can bake. Then it's time for some insider know how, as Lorraine goes through her baker's dozen of essential kit. It is back to the kitchen for soda bread after that - no kneading, no rising, no effort - fresh bread doesn't get easier than this.
Even classic French patisserie gets the easy treatment. Lorraine's blueberry and lemon millefeuilles are full of incredible shortcuts. She's sharing her basic recipe for shortcrust pastry, which makes a fantastic case for a stunning fig, cream cheese and mint tart.
If you want to impress with baking, look no further than the 'I Can't Believe You Made That!' cake. It's chocolatey, stunning to look at, heavenly to eat and, of course, so easy.
Duration:
More clips from Baking Made Easy