Main content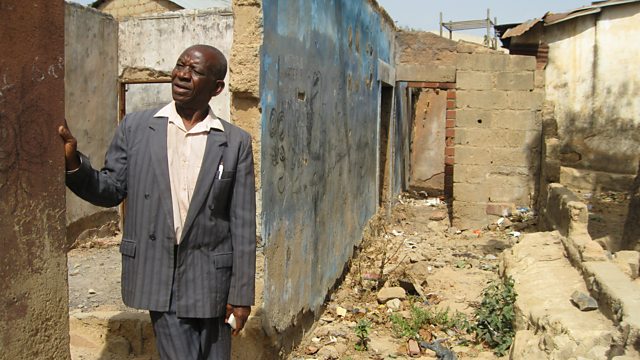 Jos: A city still divided
Amidst the sectarian violence in Jos, Rob Walker finds one neighbourhood where Christians and Muslims have come together to prevent violence. Contains graphic descriptions of violence
Two years ago, Assignment visited the Nigerian city of Jos and found a city riven with sectarian divisions. Since then more than 1,000 people have been killed in fresh violence between Muslims and Christians.
In the run up to Nigeria's presidential election, Rob Walker returns to the city to meet residents he met on his last visit.
He finds the city is even more polarised, with shocking new elements to the violence: in the middle of a riot, some young men brag to him about burning the corpses and eating the flesh of their enemies.
Rob examines why the government has failed to contain the violence. But also finds signs of hope in one neighbourhood where Christians and Muslims have come together to prevent violence.
Can this offer a model for the rest of the city?
This programme contains graphic descriptions of violence
Photo: Reverend Noah Maikano in the ruins of his house in Jos