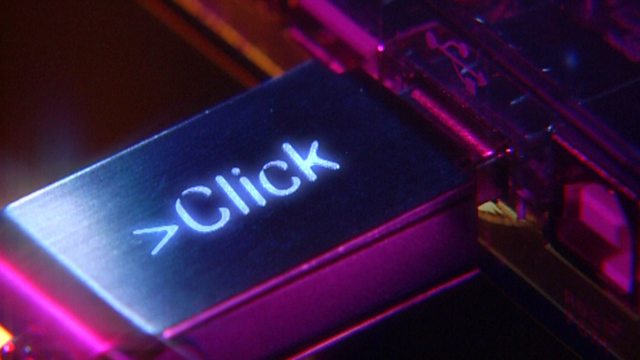 05/04/2011
How citizen scientists crowdsource radiation levels in Japan. Microsoft takes Google complaint to EU. How twitter is helping to keep indigenous languages alive.
Citizen scientists have purchased many Geiger counters in Japan to help monitor radiation levels in the aftermath of the recent earthquake and damage to nuclear facilities.
Click talks to Marcelino Alvarez about why he created a site to collect crowdsourced readings. And Usman Hague from Pachube talks about the practicalities of such crowdsourcing and whether it is a help or hindrance to the authorities.
Microsoft is to take an anti-competition complaint against Google to the European Commission. Microsoft claims that Google used its dominant position in the search market to restrict the growth of Microsoft services. Click discusses the background to the complaint.
How much of your online life do you spend writing in your mother tongue? There are an estimated 7000 languages in the world, many of them endangered, and minority language speakers are increasingly using the web to promote and revitalise their languages.
Kevin Scannell, professor in Computer Science at St Louis University in the US discusses how Twitter helps people connect in their own language.
Chapters
Crowdsourcing Japan radiation levels

Usman Hague describes how citizen scientists crowdsource radiation levels in Japan

Duration: 05:46

Microsoft/ Google antitrust

Microsoft complains about Google to the EU

Duration: 05:17

Indigenous Tweets

Kevin Scannell discussed how twitter is helping to preserve indigenous languages

Duration: 05:46