Main content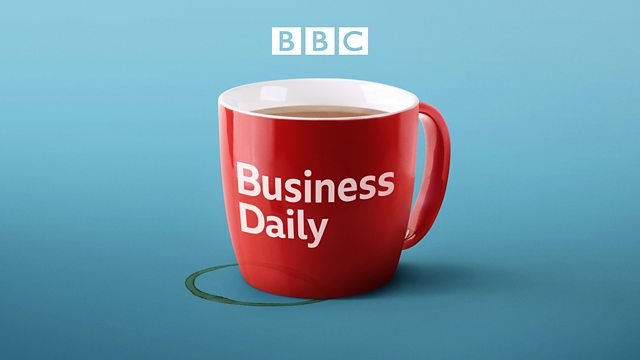 China's nuclear ambitions
Business Daily explores how the Japanese nuclear crisis will affect China's nuclear plans and we'll be exploring the business of hip hop.
This programme is nothing if not eclectic. Our two main stories are the future of China's nuclear industry and the business of hip hop.
First we explore how the nuclear meltdown in neighbouring Japan is likely to affect China's nuclear ambitions. China plans the biggest expansion of nuclear power of any nation on earth. It already has 13 nuclear plants, is building 28 more and has 150 further reactors in the pipeline.
The Chinese State Council, China's equivalent of the cabinet, has said will halt approval of new power stations in the wake of the Japan's nuclear meltdown.
But the president of China's National Nuclear Corporation said "the nuclear accident wont have any serious impact, we wont alter our long term development plans".
These two statements aren't necessarily contradictory but have left many people confused. Not Malcolm Grimston, a nuclear expert from Imperial College in London who Justin Rowlatt interviews.
Then we explore the business of hip hop. It is a fascinating story. Hip hop began back in the late seventies as an urban subculture in two of America's most notorious ghettos but has grown into a multi-billion dollar business spanning music, film, television, books, fashion and sports. And many hip hop stars - Jay-Z and Sean "Diddy" Combs for example - have become music moguls themselves owning and running huge businesses. The fact that hip hop was largely created and owned by African Americans has led to some extraordinary claims about how the music has transformed American society, not least that the Obama presidency would not be possible without hip hop. We speak to Dan Charnas is the author of The Big Payback, a history of the business of hip hop.
We also examine the boom industry of business advice books. We all need a bit of advice every now and then, but you can get advice overload. Just look at the avalanche of advice books for business people the publishing industry produces every year. A quick glance across the heaving shelves here at the Business Daily headquarters throws up books on how to be happy at work, on the "art of changing hearts, minds and actions" and a book about what business people can learn from great leaders including Pericles of Athens and Genghis Khan. All useful tomes, no doubt, but our regular commentator in Washington, Steve Fritzinger has grown weary of the sheer number of titles offering some magical analogy for success..
Last on
Broadcast

A year of Covid in Nairobi: Josephine's story