Main content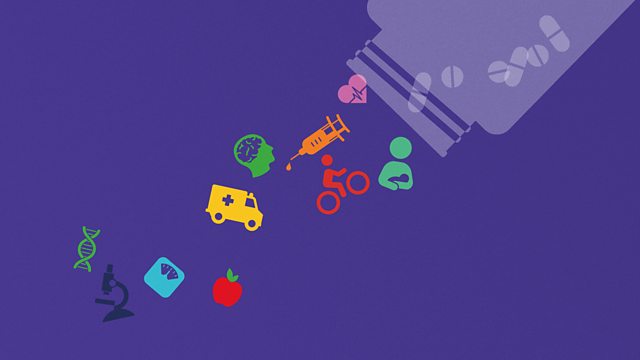 30/03/2011
Children with cancer have an 80% chance of survival in rich countries but as little as a 10% chance in the poorest countries. Health Check discusses the challenges of treating children with cancer
Child cancer is highly curable. In the last 50 years there has been a huge improvement in the rate of survival to around 80% today. Yet this advance is restricted to people living in high income countries. About 80% of cases of child cancer live in low to middle income countries where survival ranges between 10% and 30%. It is estimated that 100,000 children die each year from cancer with no chance of cure, pain relief or other supportive care.
Misdiagnosis, refusal of treatment, lack of trained doctors, abandonment of therapy, toxic death or lack of resources and affordable drugs contribute to the poor survival rates of the disease in developing countries.
This special programme looks at projects set up to develop children's cancer services and discusses the challenges of raising survival rates for children in developing countries.
The Queen Elizabeth Hospital in Blantyre, Malawi, is one of just two hospitals in Malawi that treat child cancer. Through World Child Cancer it is twinned with hospitals in the Netherlands and the UK, which take part in specialist medical training visits to transfer vital knowledge and skills to medical staff in Malawi. Because of a lack of diagnostic equipment in most rural areas, by the time many children reach the Queen Elizabeth Hospital, it is already too late for them. Raphael Tenthani reports from the children's ward.
Dr Mae Dolendo works at the Southern Philippines Medical Centre and is the only child paediatric oncologist on Mindanao, the second largest of the 7,107 islands which make up the Philippines. As part of another twinning project, she has set up two satellite clinics in more remote parts of the country and uses new technology to help diagnose patients who are unable to travel to the main cancer centre. The biggest challenges for treating children with cancer in the Philippines are the lack of specialist health workers, the lack of funds for treatment and the geography of the country which can make it hard for people to access healthcare. Only 20% of children with cancer actually see a cancer specialist.
Joining Claudia Hammond is Professor Tim Eden. He has spent his career treating children with cancer and is now emeritus Professor of Paediatric & Adolescent Oncology at Manchester University.